Complete Story

02/01/2020
OAND Elections 2020 - Voting is Open
Make your voice heard by electing future leaders of the Ohio Academy of Nutrition and Dietetics. The 2020 OAND Elections will begin February 1st and end February 15th. Vote and be eligible to win an OAND Conference registration!
President Elect
Bonnie Willis, RDN, LD, FAND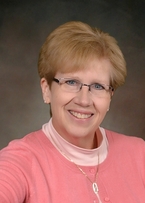 It is an honor to be a dietitian in Ohio where countless colleagues represent our state at all levels of the profession and in so many areas of practice and positions of leadership. I am very proud to have served beside many of them over the years and to be able to follow in their footsteps. It is humbling to be considered for the position of President of the Ohio Academy of Nutrition and Dietetics. Read more
---
Secretary
Julie Kennel, PhD, RDN, LD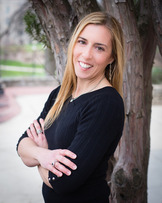 I am the Chair of the Council on Future Practice for the Academy of Nutrition and Dietetics. This role has provided me with invaluable training as a futurist thinker for our profession. Envisioning the future includes identifying global trends that will impact our profession and delivering concrete ideas (e.g., training gaps) for how the dietetics workforce can remain relevant and enhance our value. Read more
Meghan McNeill, MS, RD, LD
I am honored to have served on the Greater Cincinnati Dietetic Association board for almost five years. In my first role, I assisted in the organizing and planning of district member meetings. After this role, I was elected to serve as the GCDA President, where I led our district through a successful year of networking and professional development. Read more
---
Council on Professional Issues Elect
Jaclyn Geitz, MS, RDN, LD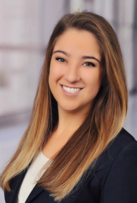 Being involved with the Academy is something I have always gravitated towards. I've been on the board for the Columbus Dietetic Association for 8 consecutive years and would like to bring what I've learned to the state level. During my term as President of CDA, our board has diligently focused on investing in our fundraising, speaking engagements, and membership. Read more
Carrie Hamady, EdD, MS, RD, LD, FAND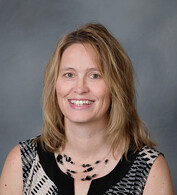 Through my role as CPI-Elect, I will be committed to assisting the CPI-Chair plan and develop an annual meeting for all credentialed nutrition professionals in Ohio to meet their continuing education needs. I believe it is important to not only stay up-to-date on best practices, but to also be aware of cutting-edge technologies and research in the field. Read more
---
Delegate Elect
Lorna Fuller, MS, RDN, LD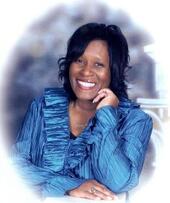 As an active member within the Academy of Nutrition & Dietetics and Ohio Academy of Nutrition & Dietetics, I have had the opportunity to volunteer in several capacities to enhance the profession of dietetics. My experience in the activities and operations of the association has garnered me time to learn the inner workings of the Academy and learn about some of the concerns we have as an association that affect us at the district, state and national level. Read more
---
Read candidates Bios
OAND Voting is February 1st to 15th.
---